Outdoor Furniture
Transform your outdoor living space with our range of premium NARDI outdoor furniture. Our showroom in Auckland features a wide range of stylish and durable pieces, perfect for both residential and commercial use, backed by manufacturer warranties and 3rd party tested for quality. Elevate your outdoor living experience by browsing our collection today and selecting the perfect furniture to enjoy the beautiful NZ sun.
NARDI Designer Collections, Product Catalogues & More
---
Why buy NARDI Outdoor Furniture?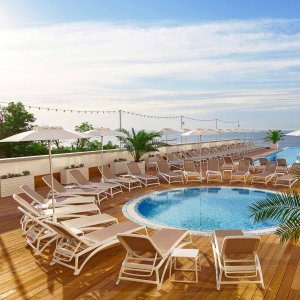 Looking for style, comfort, quality, and longevity?
NARDI's success boils down to design, constant research, technological innovation, and intrinsic product characteristics. High-end polypropylene & fiberglass resin is batch-dyed & anti-UV agents are added. This means product colours remain fuller for longer over prolonged periods of time when exposed to saline environments, atmospheric pollutants & or everyone's favourite, a good old-fashioned hole in the ozone layer. NARDI furniture truly is the perfect synthesis of aesthetics & functionality.
New Zealand should expect more from it's Outdoor Furniture
NARDI specializes in bringing together top of the line raw manufacturing materials & functional, ultra-desirable contemporary Italian design. From conception to production, every single product is devised with the end user's experience in mind and manufactured using a local-sourcing supply chain. Since 1990, NARDI has cemented themselves as a top manufacturer in the Outdoor Furniture game – the pick of both residential & commercial applications alike. Continuous research, design, and improvement are at the heart of their core mission and can be attributed to their meteoric rise to the top.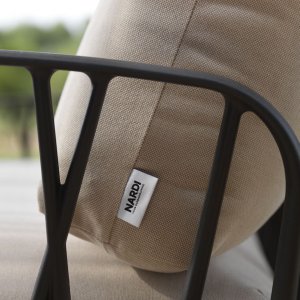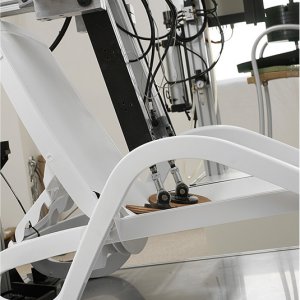 European Third-Party & Quality Assurance Standards
All NARDI outdoor furniture is manufactured in accordance with European quality assurance ISO 9001 standards in the north of Italy. Third party structural & engineering testing is carried out on NARDI furniture by CATAS laboratories, the leading name in testing & applied research in the furniture industry. CATAS chemists, engineers, mathematicians & physicists carry out chemical analysis, physical and mechanical tests on raw materials, components and finished furniture products. These rigorous quality management standards exist to provide you peace of mind, whether you're a hotel purchasing manager or a quality conscious residential home furniture buyer.
Past Projects - Lake Taupo Holiday Resort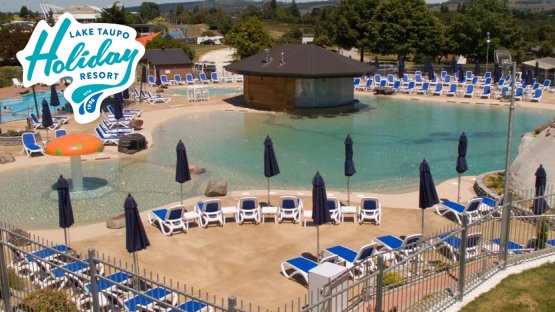 Over 100 Omega Sun Loungers at amazing bespoke lagoon
We have purchased in excess of 100 NARDI Omega Sun Loungers with Tables and Chairs for our Lagoon swimming pool. They are now nearly one year old and look great.

The feedback from guests reflects the comfort and feel they get while using them. The product is quality and the service and advice were fantastic. We would definitely recommend NARDI product to anyone.
Who is NARDI Outdoor Furniture For?
ByDezign is the Sole NZ Agent for NARDI Outdoor Furniture
As of 2012 ByDezign is proud to be the sole New Zealand agent and distributor for NARDI of Italy. When durability and quality are a must look no further than Italian designed and made. On top of being stylish and modern, NARDI Italian furniture articles are made with UV and atmospheric pollutant resistant polypropylene & fiberglass resin. This means that they stand up to the harsh New Zealand sun season after season. Other materials used include glass and anodized or powder coated aluminium, this means that all NARDI made products are 100% recyclable and leave less of an ecological footprint. Settings that enhance the décor of any space and catch eyes whether placed indoors or outdoors. Many of these articles convey an almost sculptural presence. At ByDezign we are on a mission to deliver quality outdoor furniture, and with 20 years experience of supplying the New Zealand commercial and residential markets, we are confident in saying that the Italian furniture products created by NARDI are the industry gold standard. Hotels, resorts and cruise liners worldwide use Nardi Italian furniture for its unbeatable reputation and amazing style.
Come down to our Auckland Furniture Showroom, located at 150B Harris Road, East Tamaki, 2013 to experience any of these articles for yourself, you will not be disappointed.