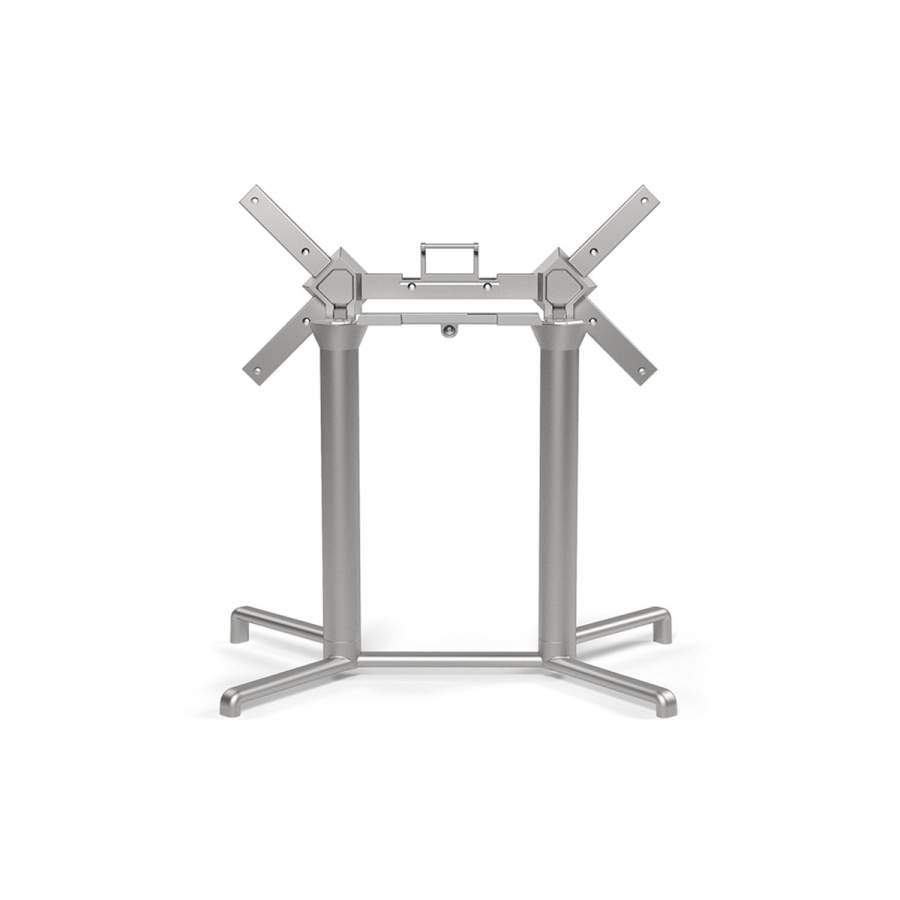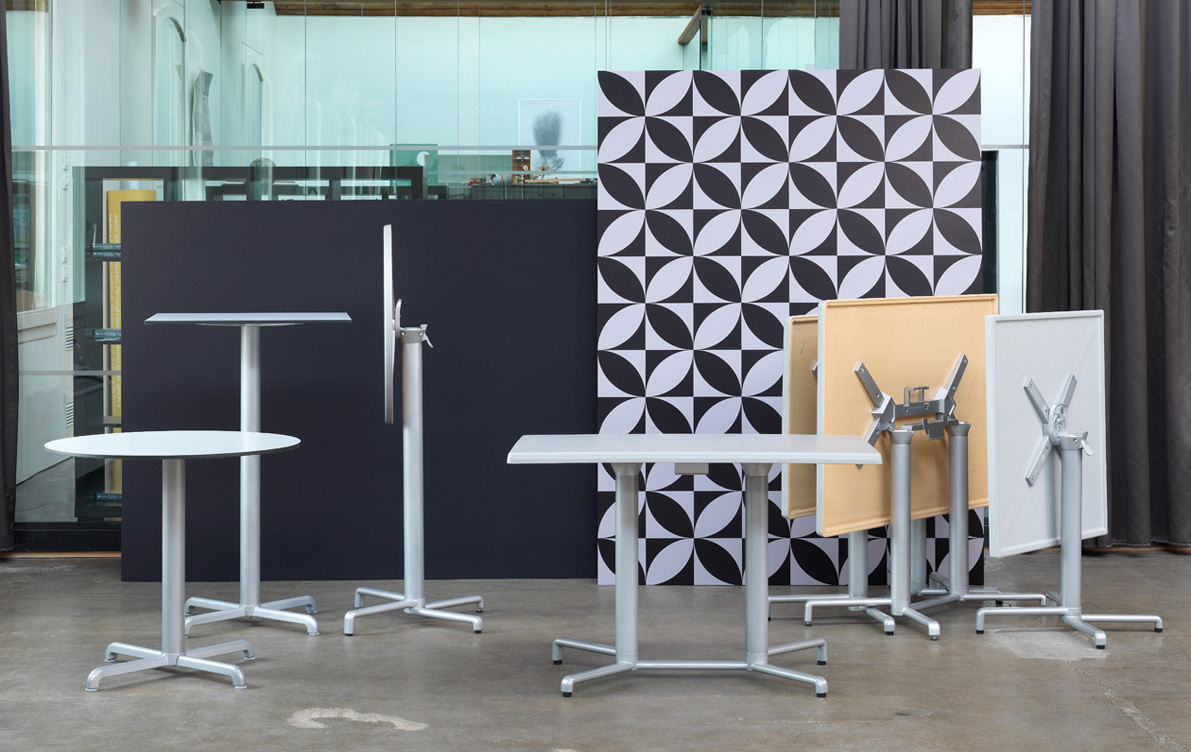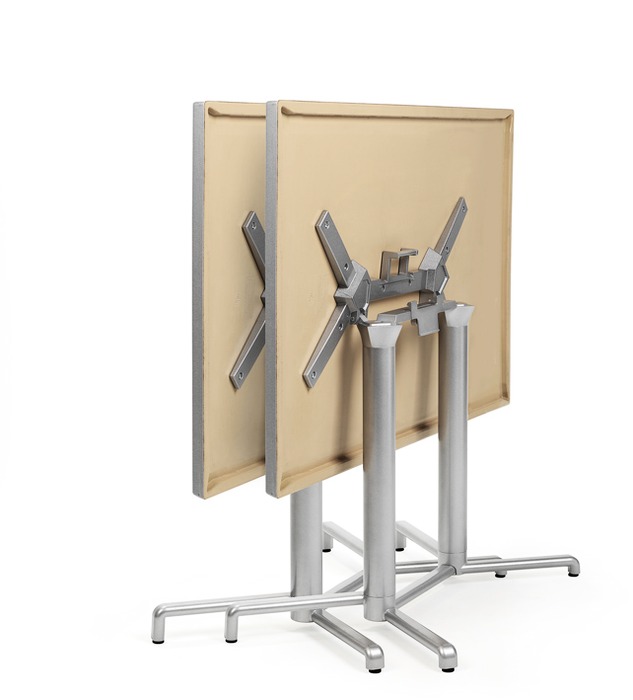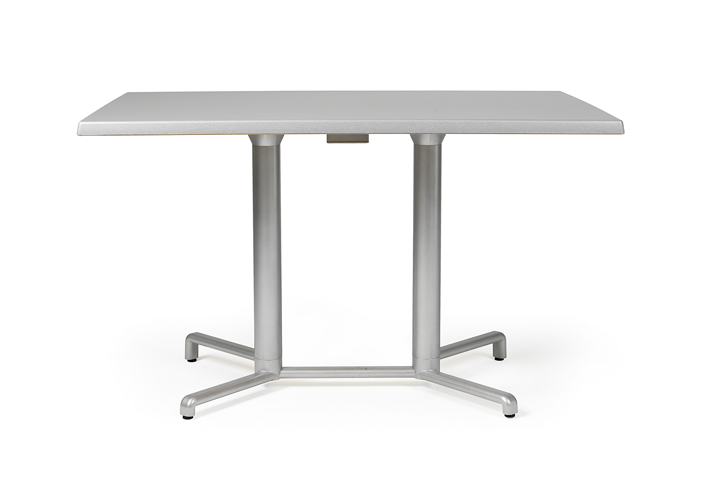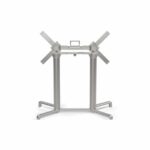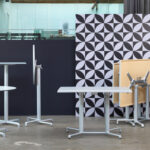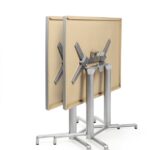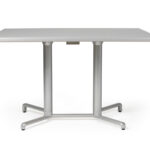 [INDENT] Scudo Double Folding Table Base
$309.35 incl. GST
or 6 weekly interest-free payments from $51.55 with
what's this?
An aesthetically pleasing rectangular table base that looks the part in both indoor and outdoor environments. Practical folding functionality saves space and makes it easy to move around. Made & designed in Italy with top-grade weather & UV resistant materials.
Indent products are not held in stock – Order to import.
Indent/Catalogue
Description
Specifications
Designer
Finance
Nardi Video
Downloads
Indent/Catalogue Products

Indent or catalogue products are those that we can import and obtain for you, though they are not part of our regularly stocked items.
Examples of these are products we're not routinely asked for, or product variants in wild or outrageous colours that may be perfect for your pink/purple themed area, but would likely sit in our warehouse gathering dust if they were regularly stocked.
As these items are not held in New Zealand, they are subject to lead times. Typical lead times are anywhere from 8-16 weeks and depend on a number of factors, such as when our next order is to be placed. While this may be an inconvenience for some, we've found that customers are more than happy to wait if they know they're getting the perfect fit product/colours for their purpose.
These items may be subject to minimum order quantities, these are defined by whether or not we can just add one or two to a pallet of a more regular stocked item or a full pallet/carton would need to be ordered, we will endeavour to list all information possible in this regard.
Indent products are subject to upfront payment terms, whereby a minimum of 50% of the total order will be required up front for orders over $1000NZD, and orders less than $1000NZD will be asked for full payment upfront.
For more information, hit the "Make an enquiry for this product" button further up the page, or use our Contact Us page to get in touch.
Description
A flexible and beautiful indoor or outdoor solution, the Scudo Double Folding Table Base. Comprised of top-grade aluminium that's outdoor safe, weather & UV resistant, and made & designed in Italy by NARDI. The folding mechanism allows the table top to flip up and has a built-in handle for manoeuvring the entire table around your area – a very practical feature for hospitality environments such as bars, cafés, restaurants and pubs. The feet are staggered allowing for tables to be stacked horizontally when the top is flipped up and is especially useful for venues that require outdoor tables to be brought in overnight as this saves huge amounts of space and providing your establishment isn't overly tight you won't have to move any of your indoor layout around to accommodate them. The folding mechanism itself is incredibly sturdy and well built, it stands the test of heavy use they see in commercial hospitality environments. The feet are adjustable, with a levelling functionality that can be adjusted so no table is wobbly or rocks on uneven ground.
The height of the table base is 71cm, adding this to the thickness of the table top will give you the height to the surface of your complete table.
The Scudo Double Folding Table Base is suited to rectangular table top sizes of 1100mm X 700mm or 1200mm X 800mm.
The Scudo Double and other NARDI made table bases match perfectly with their range of table tops, which all have pre-drilled screw inserts that are correctly spaced for all their table base options, this allows you to mix and match to find the perfect combination for your home or venue.
This particular base belongs to the Calice Collection, which includes matching bar leaner bases, both fixed and folding. With batch colour consistency across the NARDI manufacturing range, it can be paired with any NARDI made chair in the colour of your choosing without having to worry about nasty mismatched articles.
The Scudo Double Folding Table Base is manufactured for the contract/commercial markets needing table solutions such as restaurants, bars, cafés, hotels and other hospitality venues. This robust table base solution comes with a 2-year commercial grade manufacturer backed warranty, which gives our customers peace of mind. All NARDI made product is manufactured in Italy in accordance with European Standard ISO 9001, European Standard EN 581/2/3 and made with 100% recyclable materials.
This product listing is for the table base only, table tops are sold separately.
---
If the Scudo Extended isn't for you then take a step back and look at our range of other Extended/Double Table Bases. Not looking for a rectangular table? Try having a gander at our full range of Table Bases. Single stem models can be seen in our Central Pedestal/Single Stem Table Bases section.
Other horizontally stackable folding models can be viewed in our Folding Table Bases category. If it's an outdoor safe you require, you should narrow your search specifically for Outdoor Table Bases.
If you're doing out a café, pub, bar or restaurant then make sure to check out our Café & Restaurant Furniture page.
Additional information
| | |
| --- | --- |
| Base Dimensions | |
| Suitable Table Top Size | |
| Brand | Nardi |
| Colour | |
| Availability | |
| Origin | |
| Outdoor Safe | |
| Material(s) | |
| Material Properties | 100% Recyclable, Anti-static, Non-toxic, Waterproof |
| Resistant To | |
| Foldable | |
| Horizontally Stackable | Yes |
| Foot Properties | Adjustable, Non-slip |
| Assembly Required | |
| Cleaning Instructions | |
| Weight | 8.7kg |
| ISO 9001 Certified | Yes |
Nardi Outdoor Furniture Designer – Raffaello Galiotto

Born in Chiampo (Vicenza – Italy) in 1967. After studying Fine Arts at Accademia di Belle Arti, in Venice, he founded & opened his own industrial design studio in 1993. His areas of specialization involve designing injection moulded plastic products, indoor & outdoor furniture, and stone & marble work. His projects have been exhibited in prestigious museums & international events, as well as being published in books & magazines. He currently teaches design at the University of Ferrara.

You can find more information about the designer on Nardi Outdoor's Raffaello Galiotto – Designer Profile.
FINANCING WITH OUR PARTNERS
ByDezign Furniture offers a range of flexible furniture funding solutions via our financing partners so you can get your hands on the equipment you require without the need for a large upfront capital outlay.
Financing your furniture in this day and age couldn't be easier. With these options, we can have your furniture financed in as little as one day. Our partners have teams of dedicated professionals that can offer fast and flexible financing options for your business or personal needs.
---
Q-Card – One of the Best Credit Card Alternatives

*Q Card lending criteria, $50 Annual Account Fee, Establishment fees, terms and conditions apply.

Silverchef – Dedicated Kitchen & Hospitality Equipment Funder

*Silver Chef lending criteria, fees & terms and conditions apply.
---
If you've got any queries please feel free to drop an email to info@bydezignfurniture.co.nz or give us a call on (09)589-1895 and talk to one of our helpful staff. Please note that financing is not guaranteed, each of these options has their own set of criteria and terms & conditions that must be met in order to qualify.

Brand: Nardi