Bar Leaners and Bar Tables
Beautiful Bar Tables and Bar Leaners for every style and space, outdoor or indoor environments, commercial or residential applications. All our leaners are commercial grade, withstanding the hard life and treatment of bustling hospitality environments such as pubs and bars
Who are our Bar Leaners for?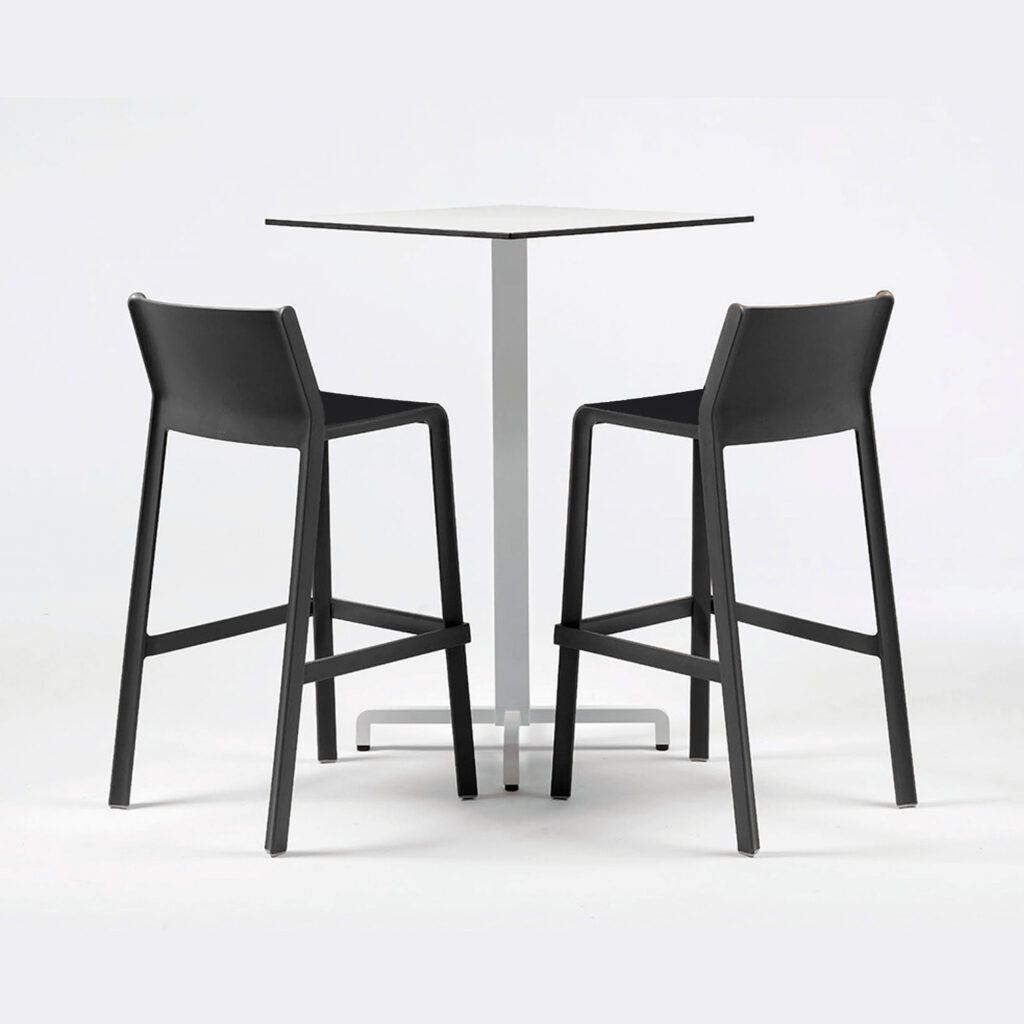 Indoor & Outdoor Bar Leaners
Whether you're sharpening up your décor at home or upgrading a bar, restaurant or café, the atmosphere is what it's all about. A tasteful Bar Leaner space can be a fun way to encourage casual interaction. Your guests consciously or subconsciously judge spaces, and one of the first things they see is your furniture. How your furniture interacts with the overall feel of your space projects, goes a long way toward knocking those first impressions out of the park.
Our Bar Leaner range can complement any décor look & feel, Modern, Classic or Retro. Food truck, French Bistro, European-style Café or your own contemporary home. Are you limited on space? Folding bar leaners & bar tables are a great option – highly popular among bars, cafés & restaurants that store their furniture inside overnight.
Complete the look of your Bar Leaner space by checking out our Bar Stools. You'll find the perfect Bar Stool to match, or consult our staff to help you find the right seating for your space. Take your time browsing or visit our showroom in Auckland, NZ to check out our range.
Visit our Auckland Furniture Showroom