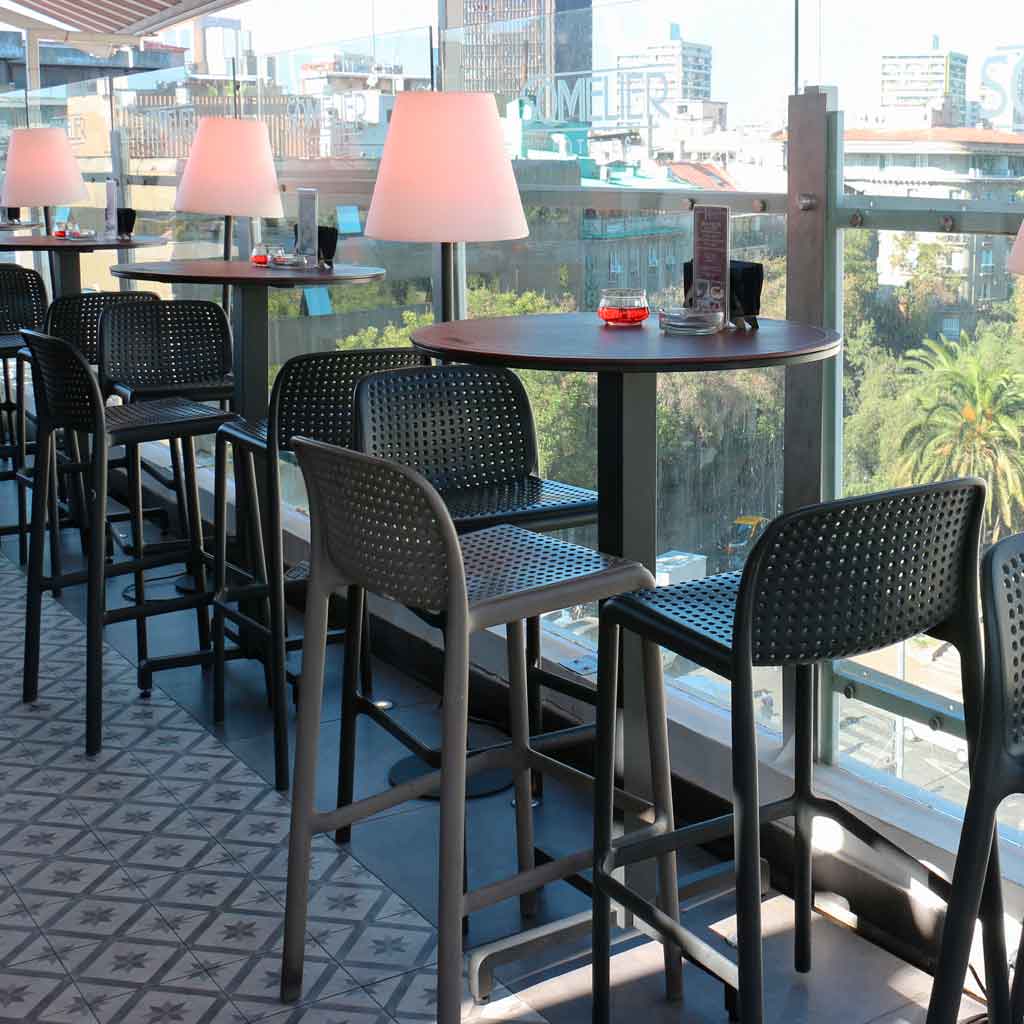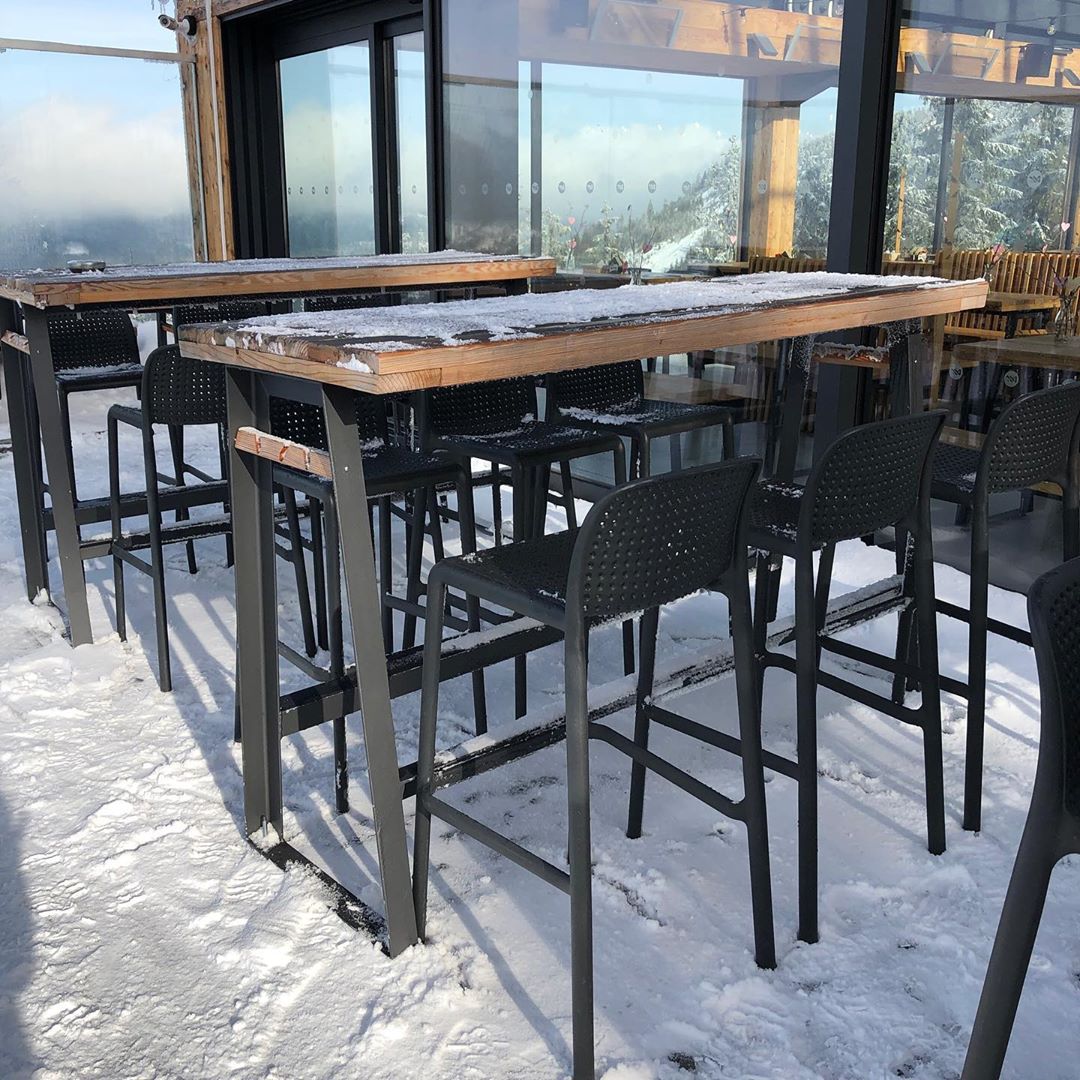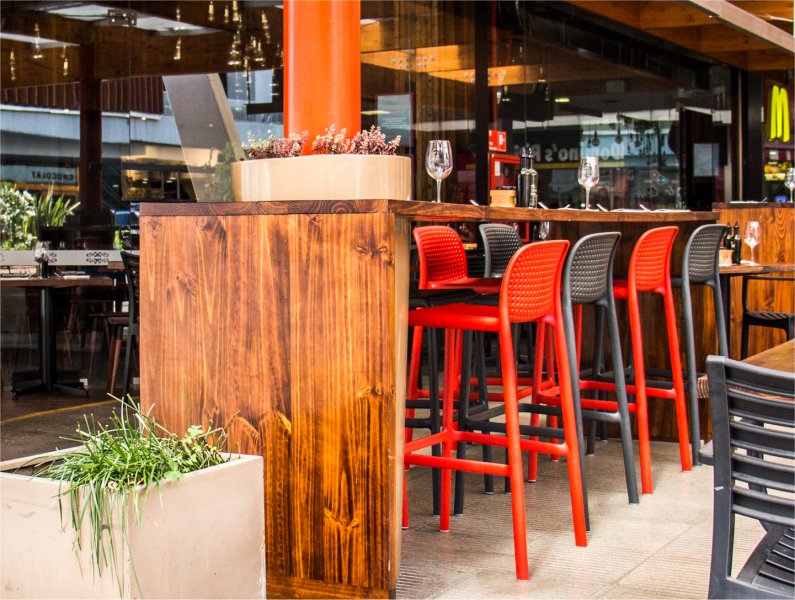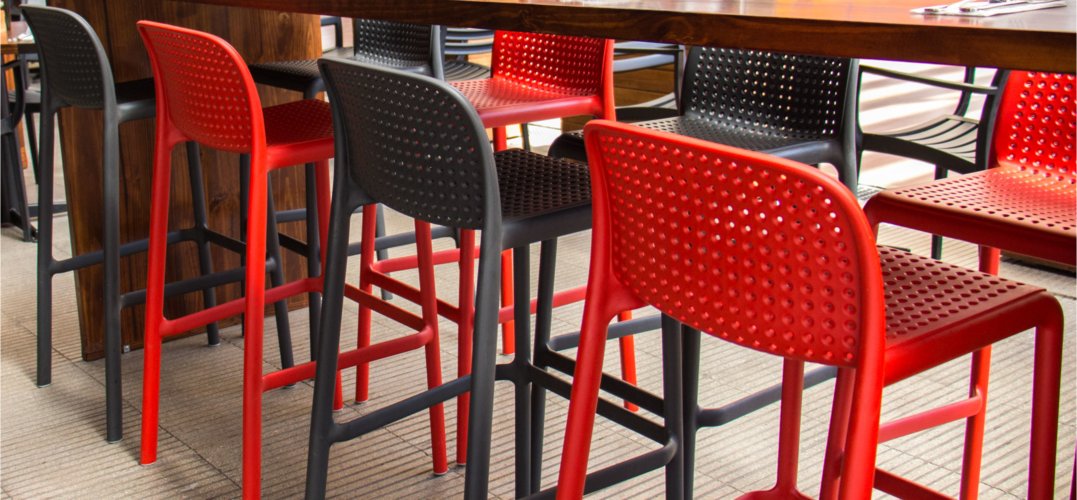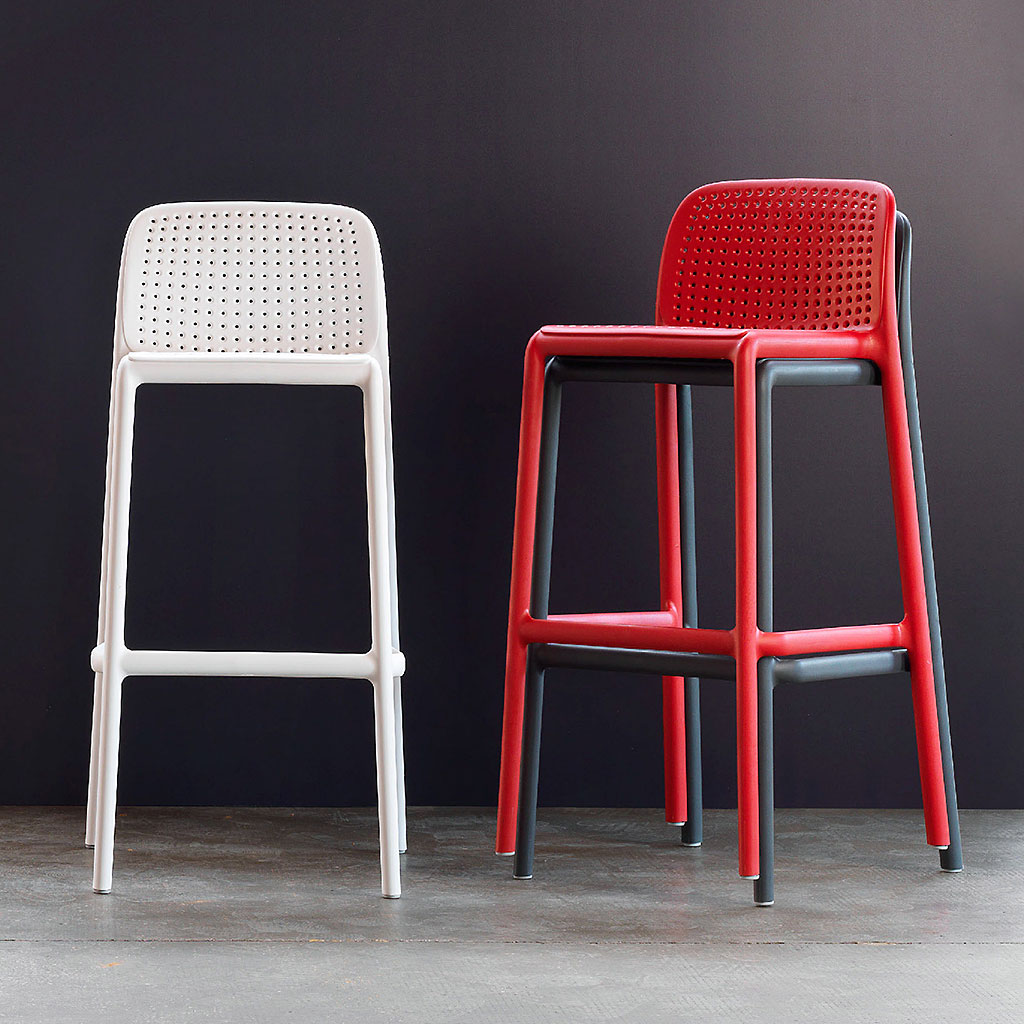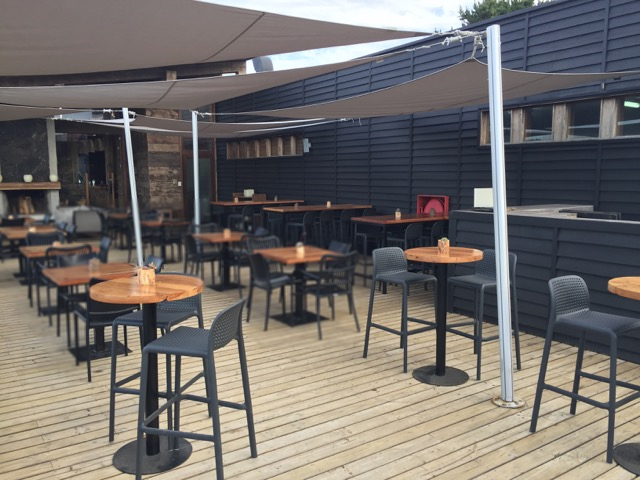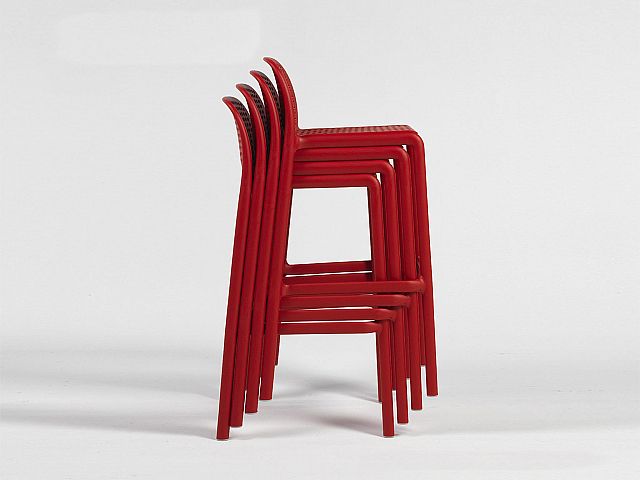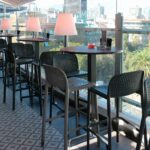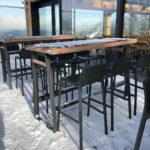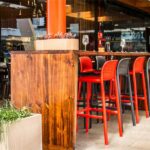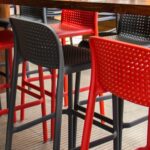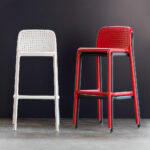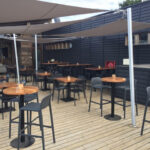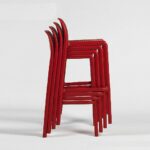 Lido Tall Outdoor Bar Stool
$199.00 incl. GST
or 6 weekly interest-free payments from $33.16 with
what's this?
A Stylish European Monobloc Tall Outdoor Bar Stool. The Striking Perforated Style allows for Drainage, with UV & Weather Resistant Properties to ward off the harmful Sun. Commercially Rated and 3rd Party Tested to Weights of Over 200kg.
Description
Specifications
Weathering
Designer
Diagrams & Shipping Info
Finance
Reviews (0)
Nardi Video
Downloads
Description
The Lido Tall Outdoor Bar Stool, a beautiful, distinctive monobloc stool designed & made by NARDI of Italy from polypropylene & fiberglass resin. Its unique perforated style offers great aesthetics and the practical functionality of water run off when used outdoors. The Lido can be used both indoors and outdoors, though with its holey nature it tends to take centre stage outside for most use cases. It has a mono-colour matte finish and is sure to catch eyes whether you're decorating your kitchen or outdoor patio area. It's commercially rated with a 2-year manufacturer backed warranty, making it a great choice for bars, cafes, restaurants or office spaces or for residential buyers who aren't content with standard quality.
Manufactured with the highest quality industry-specific materials in an injection mould process, the Lido Tall Outdoor Bar Stool's construction boasts:
Commercial Grade Polypropylene & Fiberglass Resin
100% Recyclable Materials
Ultra-Resistant to Weather & UV Light (Fade Resistant)
Non-toxic & Anti-static
When these Bar Stools are used outdoors, the high-end manufacturing materials really display their value. Inexpensive options will fall victim to the accumulation of nasty growth like moss, mildew, and mould. The Lido Tall Bar Stool is resistant to this sort of nuisance, and in any case, cleans off simply with a cloth and mild soapy water. The Lido's resin is filled with UV additives that protect it for longevity against harmful UV light, even with NZ's absentee ozone protection.
The Lido Tall Outdoor Bar Stool's practical features:
200kg+ 3rd Party Tested Weight Rating
Stackable
Rubber Plug Feet to prevent movement
Low Maintenance & Easy to Clean (Mild Soap & Water)
The Lido Tall Outdoor Bar Stool's Colour Range:
Charcoal: Charcoal Grey has become a staple of minimalist, modern, clean interior and exterior design. It's softer than black, but still serves as a neutral colour and coordinates nicely with a multitude of colour combinations. Often seen in nature in both the organic and inorganic world, with examples such as stones, birds and atmospheric storms. For this reason, Charcoal Grey plays well with natural colour palettes like the wood of your fence or deck or against the raw greenery of your garden.
White: White just never goes out of fashion. We are naturally drawn to beautiful furniture that's both fresh and White. It's clean, energising and above all else carries a tonne of the flexible decorative qualities in a way that only White, the alpha of all neutral colours can. White does great with varying tones, texture and warmth of natural wood, be that as accents or the wooden slats of your outdoor deck. The Lido Tall Outdoor Barstool in White will fit very well with concrete too, tending to produce a minimalist and modern look.
---
Is the Lido Tall Outdoor Bar Stool not the right stool for you? Or do you want to see what other models are on offer? Head over to our other sections of Outdoor Bar Stools, Tall Bar Stools, or if your search become too narrow check out our Entire Bar Stools Category.
The Lido Tall Outdoor Bar Stool and other Tall Bar Stools with a seat height of around 760mm are not suitable for regular kitchen counter height use (kitchen counter height of 900mm), these are made for Bar Leaners that are that are around 1050mm high. If you're in need of a bar stool for your kitchen counter our outdoor counter, have a gander at our range of Kitchen Counter Bar Stools.
Additional information
| | |
| --- | --- |
| Overall Dimensions | D510mm X W490mm X H970mm | Seat: 760mm |
| Brand | Nardi |
| Colour | |
| Availability | |
| Origin | |
| Outdoor Safe | |
| Material(s) | |
| Material Properties | 100% Recyclable, Anti-static, Non-toxic, Waterproof |
| Resistant To | |
| Stackable | |
| Foot Properties | Non-slip |
| Assembly Required | |
| Cleaning Instructions | |
| Weight | 4.3kg |
| ISO 9001 Certified | Yes |
How do NARDI manufactured materials weather?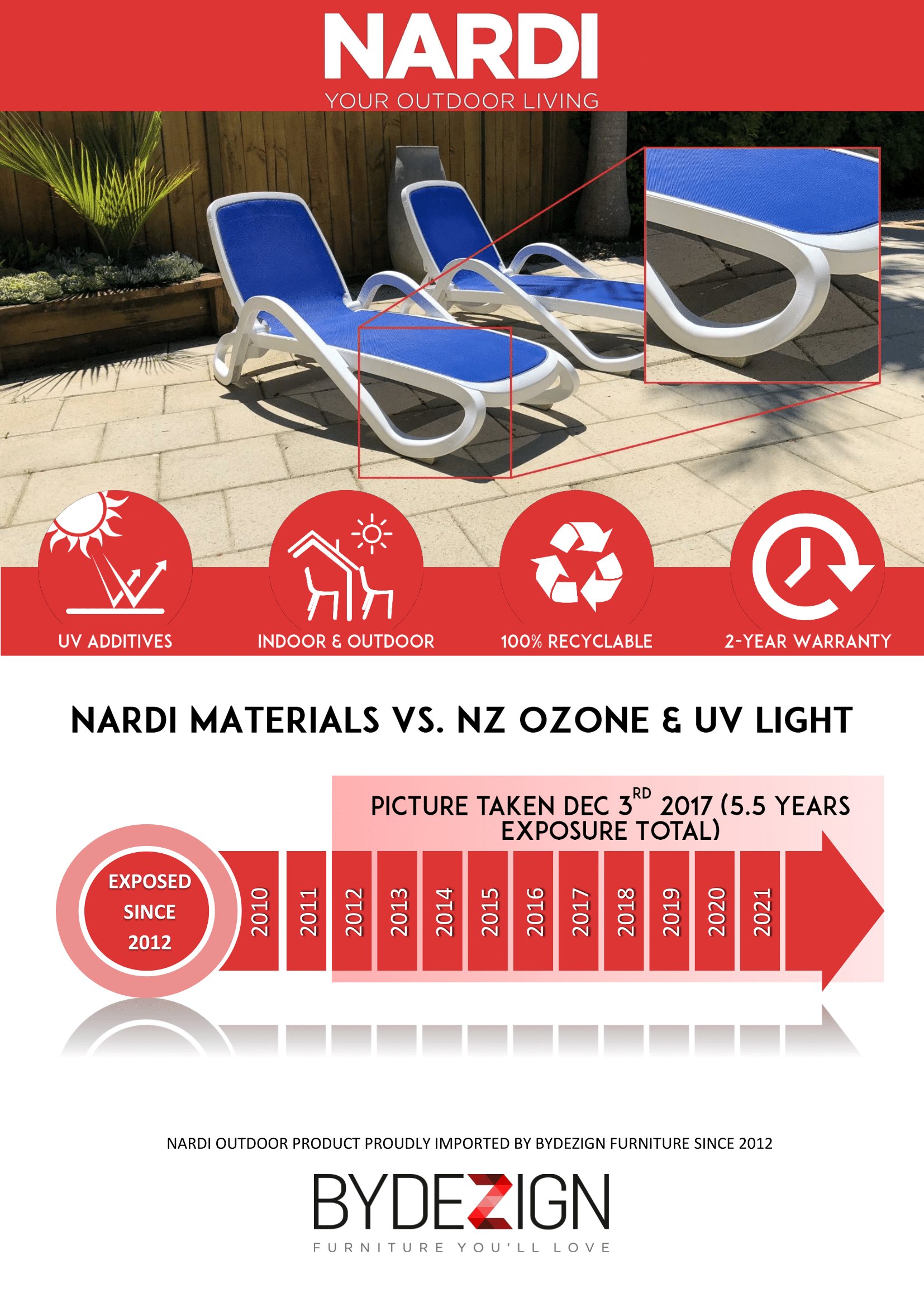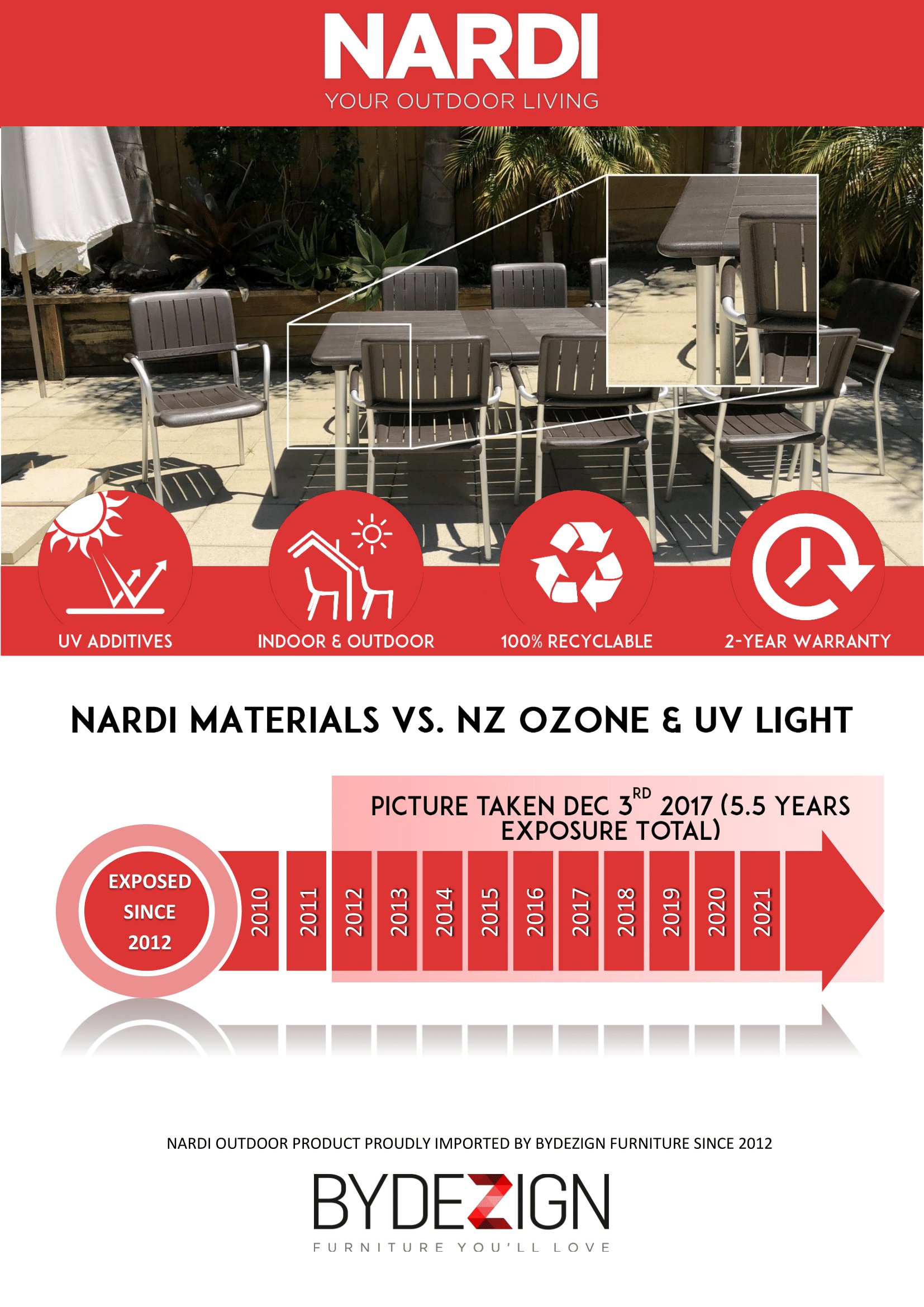 Nardi Outdoor Furniture Designer – Raffaello Galiotto

Born in Chiampo (Vicenza – Italy) in 1967. After studying Fine Arts at Accademia di Belle Arti, in Venice, he founded & opened his own industrial design studio in 1993. His areas of specialization involve designing injection moulded plastic products, indoor & outdoor furniture, and stone & marble work. His projects have been exhibited in prestigious museums & international events, as well as being published in books & magazines. He currently teaches design at the University of Ferrara.

You can find more information about the designer on Nardi Outdoor's Raffaello Galiotto – Designer Profile.
Lido Bar Stool (Commercial Height) Diagram(s)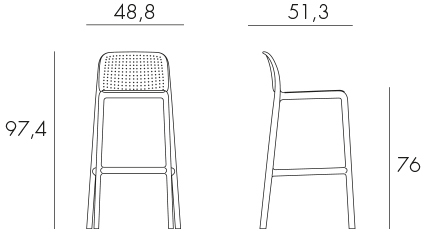 Lido Bar Stool (Commercial Height) Shipping Table
| | Individual Unit | Pallet/Carton |
| --- | --- | --- |
| Units | 1 | 4 |
| Dimensions (cm) | H97 X W49 X D51 | H112 X W50 X D62 |
| Volume (m3) | 0.242403 | 0.3472 |
| Weight (kg) | 4.3 | 18.5 |
| Shipped Assembled/Kitset | Assembled | Assembled |
FINANCING WITH OUR PARTNERS
ByDezign Furniture offers a range of flexible furniture funding solutions via our financing partners so you can get your hands on the equipment you require without the need for a large upfront capital outlay.
Financing your furniture in this day and age couldn't be easier. With these options, we can have your furniture financed in as little as one day. Our partners have teams of dedicated professionals that can offer fast and flexible financing options for your business or personal needs.
---
Q-Card – One of the Best Credit Card Alternatives

*Q Card lending criteria, $50 Annual Account Fee, Establishment fees, terms and conditions apply.

Silverchef – Dedicated Kitchen & Hospitality Equipment Funder

*Silver Chef lending criteria, fees & terms and conditions apply.
---
If you've got any queries please feel free to drop an email to info@bydezignfurniture.co.nz or give us a call on (09)589-1895 and talk to one of our helpful staff. Please note that financing is not guaranteed, each of these options has their own set of criteria and terms & conditions that must be met in order to qualify.

Brand: Nardi