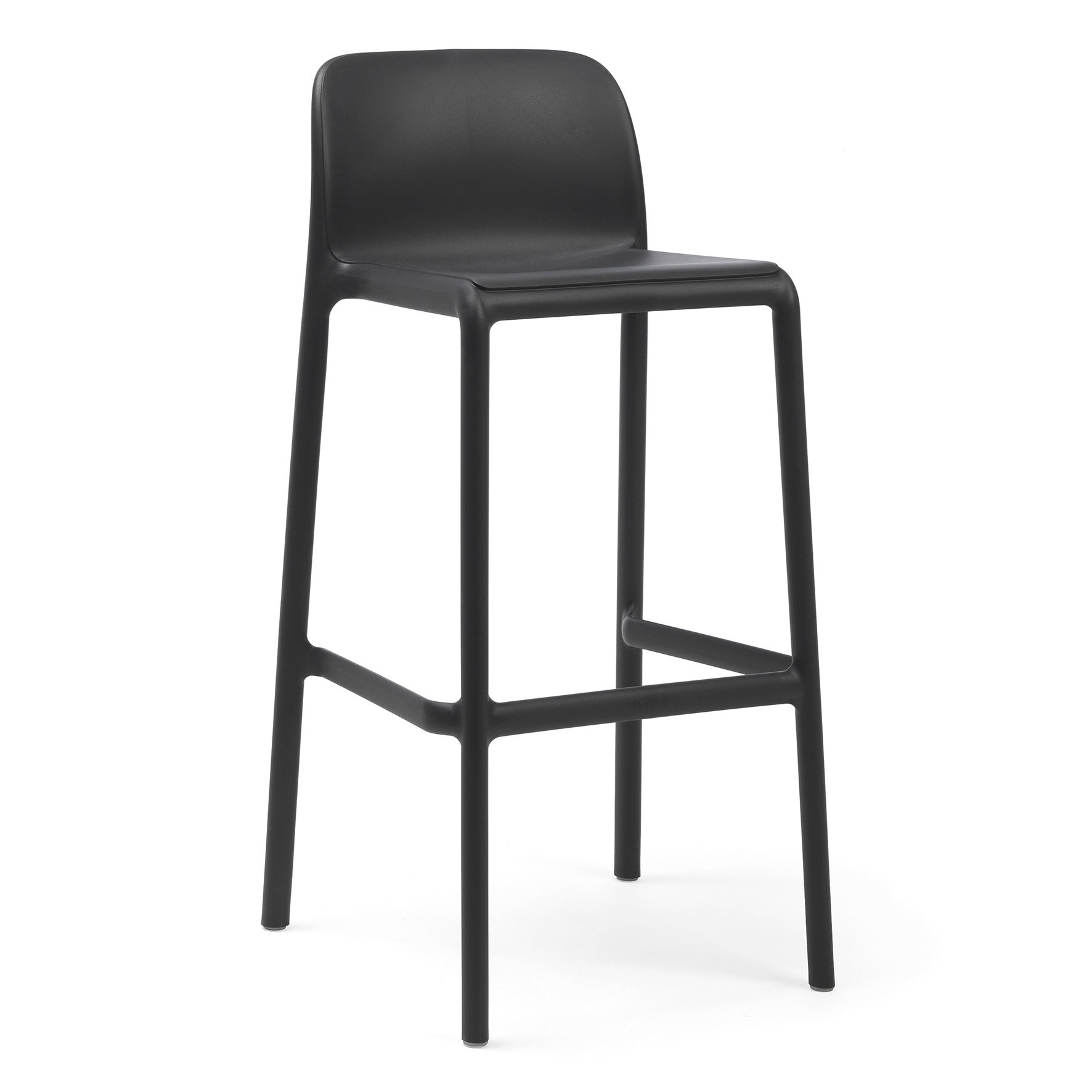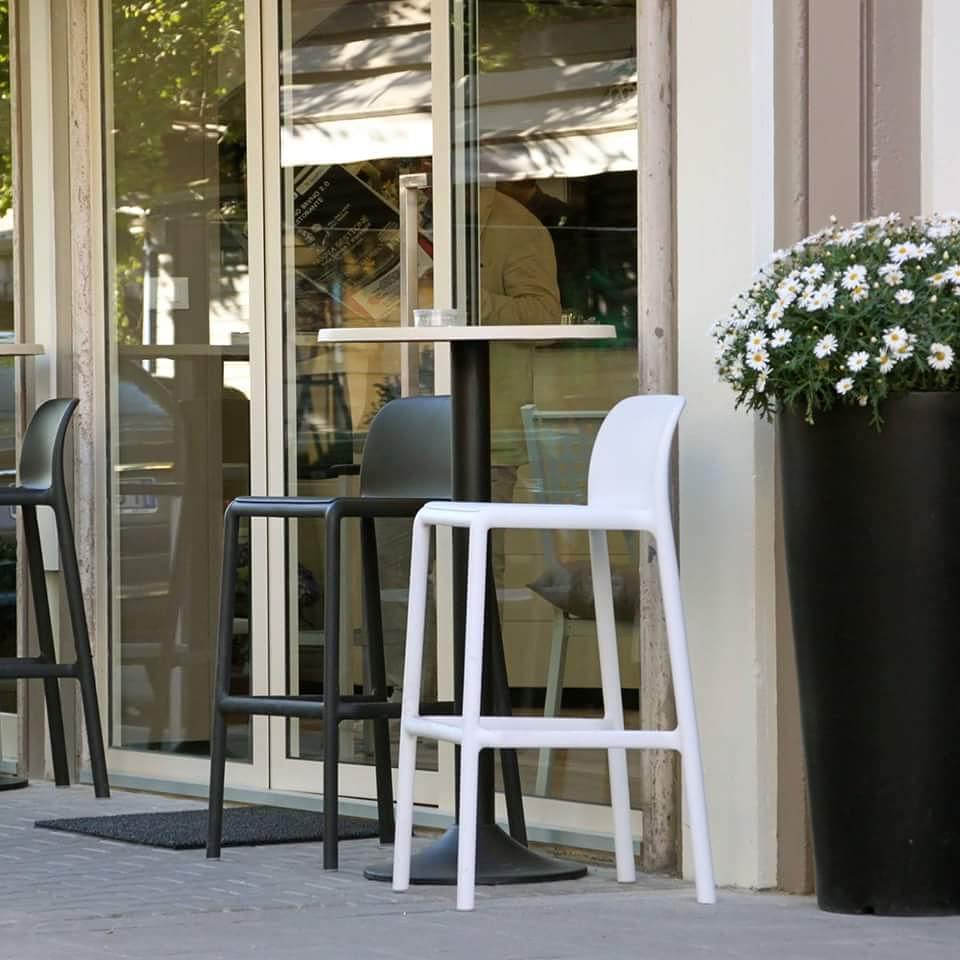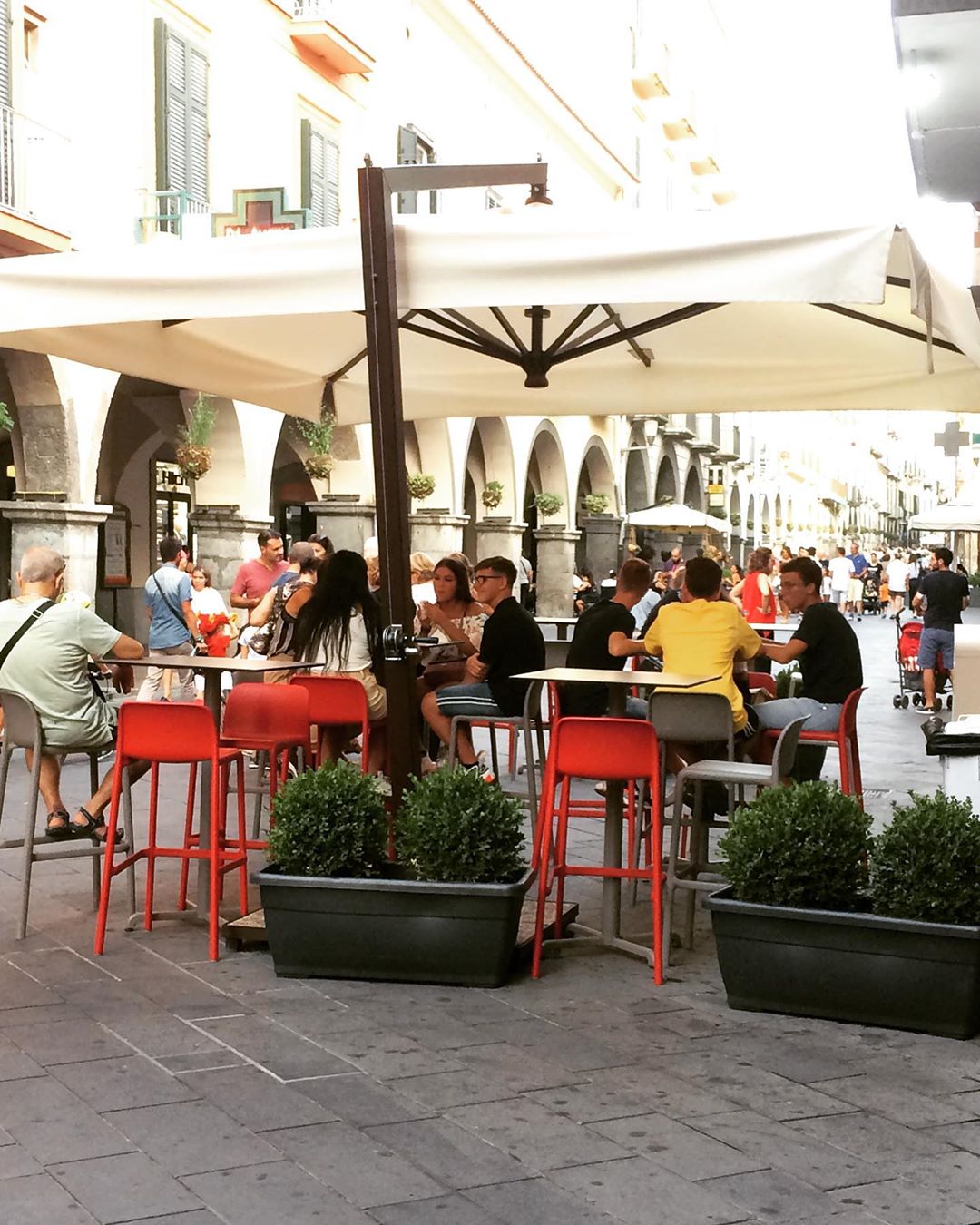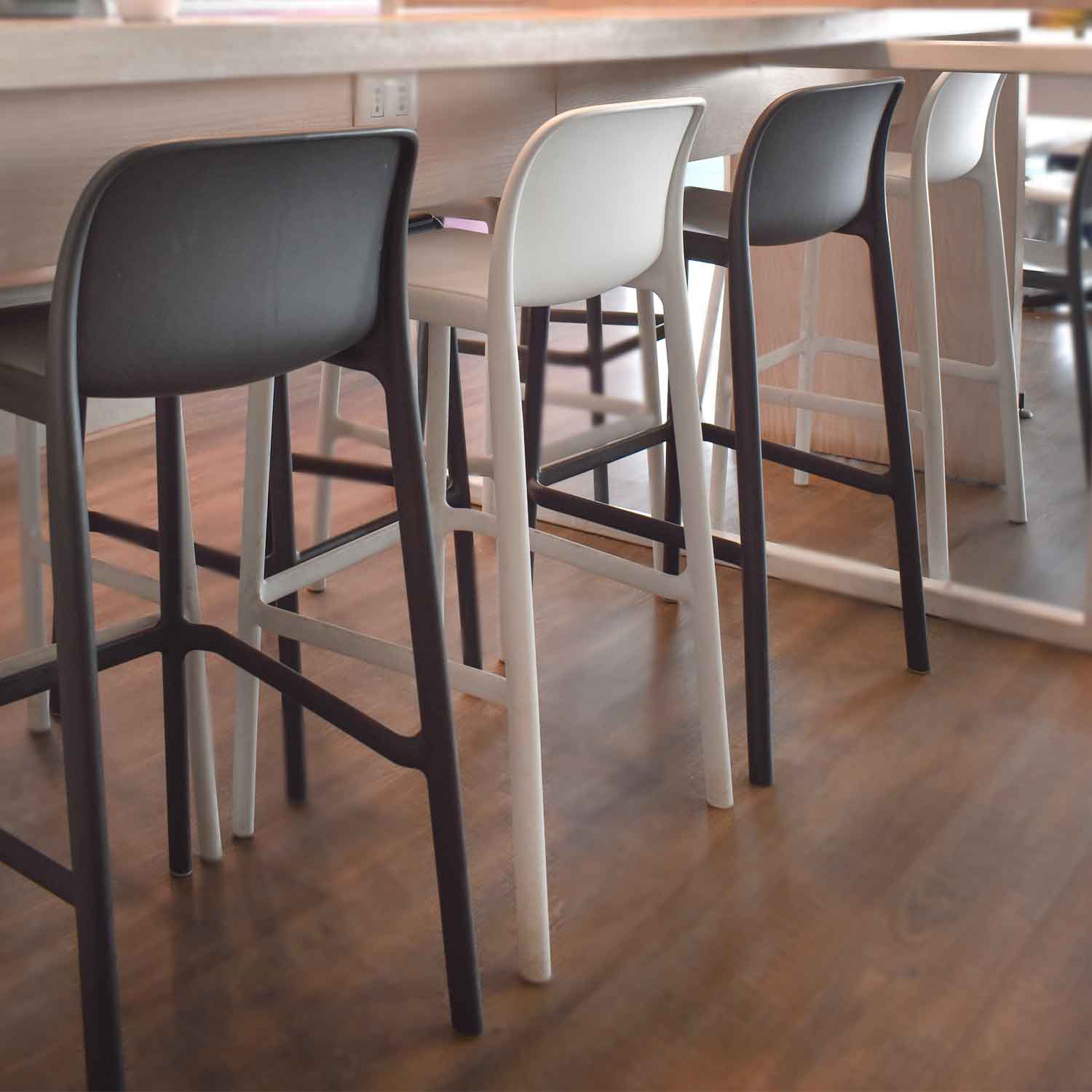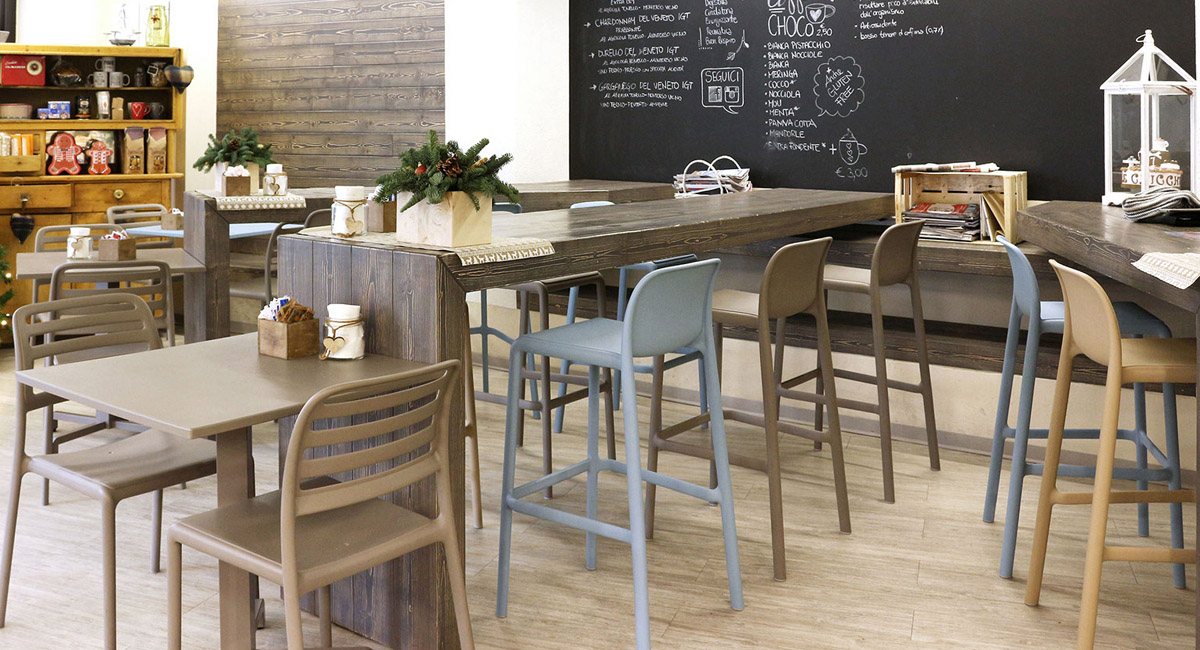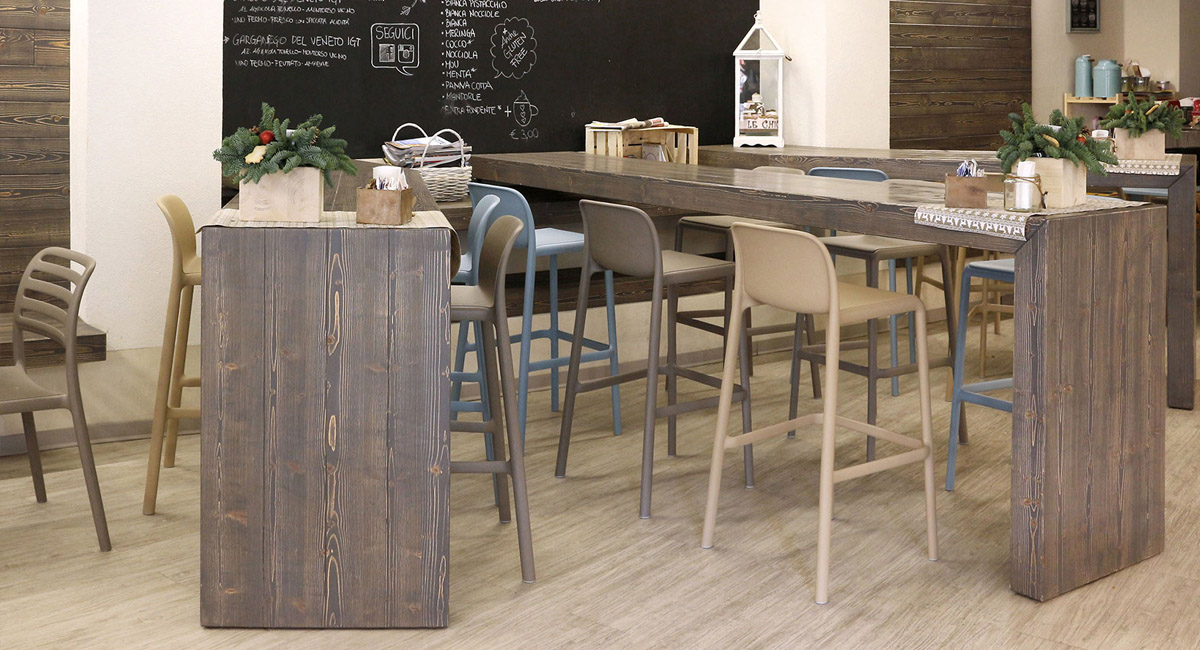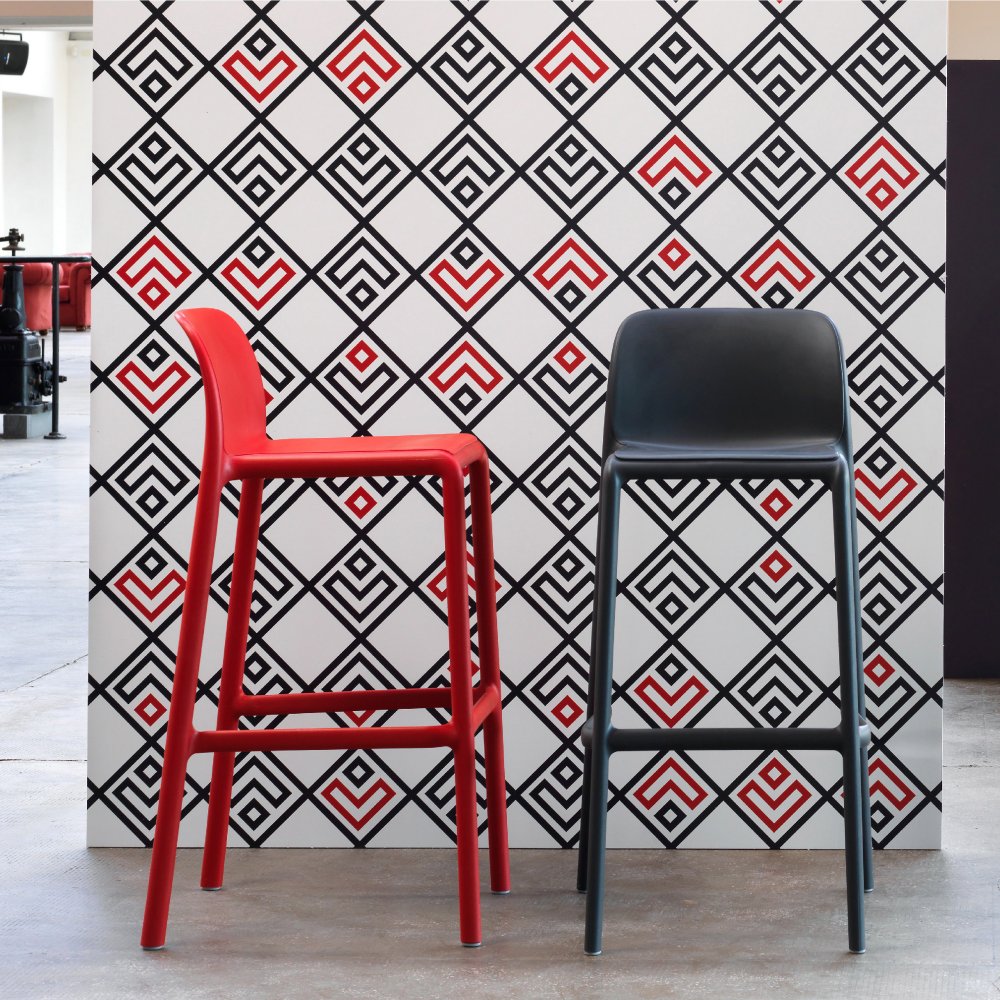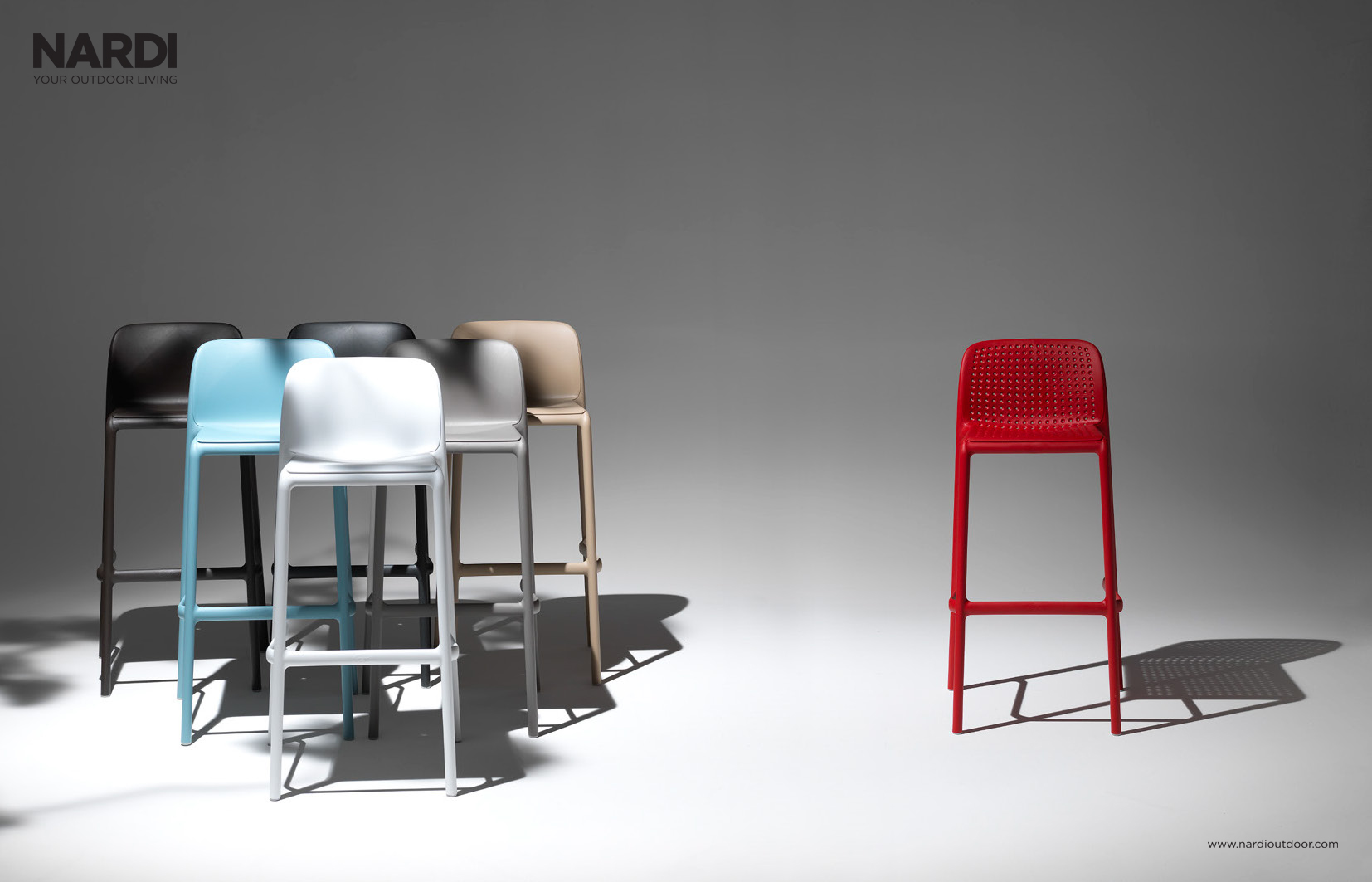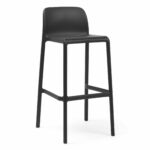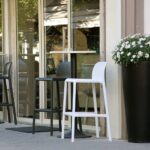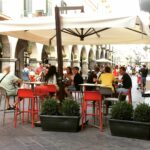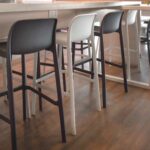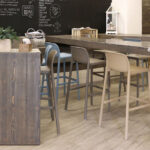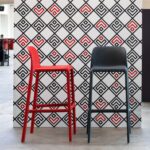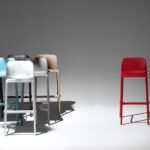 Faro Tall Bar Stool
$199.00 incl. GST
or 6 weekly interest-free payments from $33.16 with
what's this?
A Beautiful European Monobloc Bar Stool that can be used both Indoors & Outdoors. Stackable, UV & Weather Resistant, 3rd Party Tested to weights of over 200kg and suitable for commercial applications too.
Description
Specifications
Weathering
Designer
Finance
Reviews (0)
Nardi Video
Downloads
Description
The minimal & clean Faro Tall Bar Stool with a back. Designed & manufactured by NARDI of Italy with UV resistant polypropylene & fiberglass resin, making it outdoor safe. It's beautiful contours and mono-colour matte finish style ensure it has an alluring presence in either your indoor or outdoor space – not a typical find for your average multipurpose bar stool! These stools are suitable for home, restaurants, bars and other commercial applications, and have a manufacturer backed 2-year commercial warranty.
Manufactured with the highest quality industry-specific materials in an injection mould process, the Faro Tall Bar Stool's construction boasts:
Commercial Grade Polypropylene & Fiberglass Resin
100% Recyclable Materials
Ultra-Resistant to Weather & UV Light (Fade Resistant)
Non-toxic & Anti-static
When used outdoors the top-grade materials used in the manufacturing process really show their worth. Cheaper alternatives can accumulate growth such as mould, mildew and moss, they may also fade in colour over even a single season. The Faro Tall Bar Stool range is resistant to the scourge of growth and cleans off with a wipe down of mild soap and water. It's UV additives mean that even the harsh New Zealand UV conditions won't drain your stools of life!
The Faro Tall Bar Stool's practical features include:
200kg+ 3rd Party Tested Weight Rating
Stackable
Rubber Plug Feet to prevent movement
Low Maintenance & Easy to Clean (Mild Soap & Water)
The Faro Tall Bar Stool's Colour Range:
Charcoal: Charcoal Grey as a colour in interior and exterior design has become synonymous with minimalist, clean design. A colour that pops up frequently in nature – think stones, birds or stormy skies, it lends itself very well to natural colour palettes, and materials such as wood. Using a darker charcoal as an accent in a lighter grey room is the perfect way to create a feature that draws attention. It has been said that "Charcoal Grey is the little black dress of décor" – dress it up, dress it down, Charcoal Grey is insanely versatile.
White: White as a colour (or non-colour) is simple, invigorating and never goes out of style. White has the effect of opening up a kitchen, giving the impression of a larger, more spacious area. While we really love colour, sometimes a room needs some bright, clean white to make everything feel tied together and grounded. You do have to be careful not going overboard on the white, especially in a kitchen, where too much can leave the overall feel as cold, sterile, and thus unwelcoming. White does especially well in spaces with natural wood accents, or even as second fiddle to a natural wood focal point.
Taupe: Fancy a calming neutral colour palette that's sophisticated too? Definitely consider adding a touch of Taupe! It doesn't exactly belong to the brown colour family, nor the grey, it falls somewhere in between the two. In Italian, the official name for the colour of this particular Bar Stool is "Tortora", which directly translates to "Turtle Dove" and implies Turtle Dove Grey. This particular beigey-grey Taupe tone tends to appear warmer than stark whites and can work with a plethora of accent colours when it's the main feature in a colour scheme or become a tasteful neutral accent colour itself if it's subordinate – it's that flexible.
Red: Red is a versatile colour that works with many decorating styles – from minimal and modern to the country farmhouse look. To an array of cultures, red represents love, power, passion and even anger. In Feng Shui design it is considered the colour of luck. It conveys warmth and cosiness and appears in nature all the time – think beautiful sunsets, flames and autumn foliage. It's used by animals and plants alike to attract, such as ripe red apples as a food reward in exchange for spreading seed. It's a very stimulating colour that has been shown to increase appetite, which makes it a perfect kitchen accent colour in a Bar Stool!
Sky Blue: Blue is frequently cited as a favourite colour of both men and women alike, making it versatile for any project with a design focus in mind. This Light Blue specifically, the Italians call Celeste – drawing its name from "celestial", or sky blue, the colour of clear skies. It's a colour that features heavily in nature and more specifically, is associated with springtime. For this reason, sky blue typically elicits soothing feelings of peace and calm – hospitals routinely capitalise on this, using the colour for their patient rooms. Perhaps we could all use a bit more sky-blue peace and tranquillity in our highly-strung tech-dominated lives of the 21st century.
Typical colour pairings include light shades of beige and grey, or contrasting this particular sky blue with other darker shades of blue, such as midnight or navy.
---
Is the Faro Tall Bar Stool not right for you? Want to take a look at different models? Have a look at our other Outdoor Bar Stools, Tall Bar Stools, or if your search has narrowed too much check out our Full Bar Stools Category.
This and other Tall Bar Stools with a seat height of around 760mm are not suitable for regular kitchen counter height use (assuming the standard kitchen counter height of 900mm), these are made for Bar Leaners that are that are around 1050mm high. If you require a bar stool for your kitchen counter, please take a look at our range of Kitchen Counter Bar Stools.
Additional information
| | |
| --- | --- |
| Overall Dimensions | D510mm X W490mm X H970mm | Seat: 760mm |
| Brand | Nardi |
| Colour | |
| Availability | |
| Origin | |
| Outdoor Safe | |
| Material(s) | |
| Material Properties | 100% Recyclable, Anti-static, Non-toxic, Waterproof |
| Resistant To | |
| Stackable | |
| Foot Properties | Non-slip |
| Assembly Required | |
| Cleaning Instructions | |
| Weight | 4.5kg |
| ISO 9001 Certified | Yes |
How do NARDI manufactured materials weather?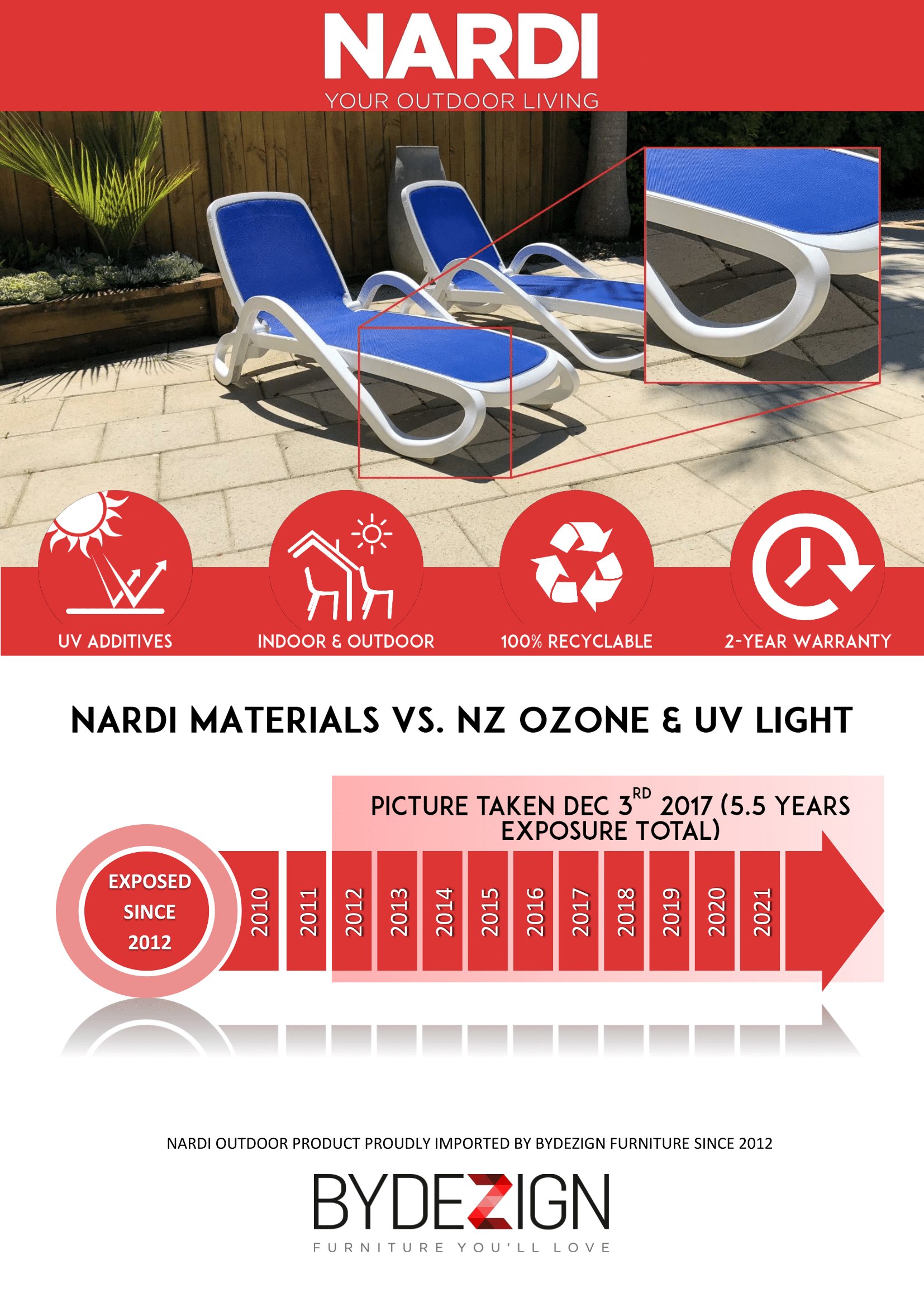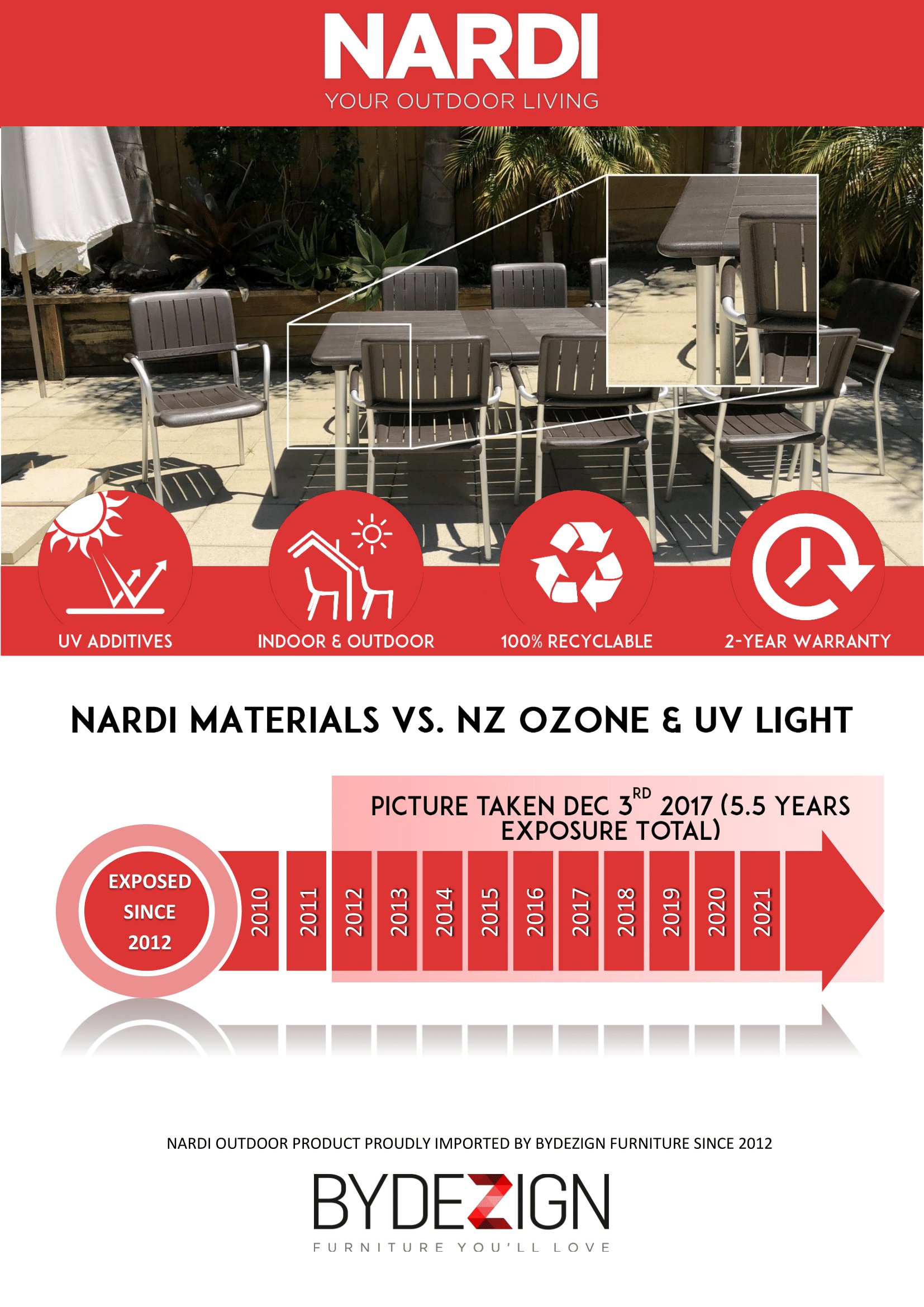 Nardi Outdoor Furniture Designer – Raffaello Galiotto

Born in Chiampo (Vicenza – Italy) in 1967. After studying Fine Arts at Accademia di Belle Arti, in Venice, he founded & opened his own industrial design studio in 1993. His areas of specialization involve designing injection moulded plastic products, indoor & outdoor furniture, and stone & marble work. His projects have been exhibited in prestigious museums & international events, as well as being published in books & magazines. He currently teaches design at the University of Ferrara.

You can find more information about the designer on Nardi Outdoor's Raffaello Galiotto – Designer Profile.
FINANCING WITH OUR PARTNERS
ByDezign Furniture offers a range of flexible furniture funding solutions via our financing partners so you can get your hands on the equipment you require without the need for a large upfront capital outlay.
Financing your furniture in this day and age couldn't be easier. With these options, we can have your furniture financed in as little as one day. Our partners have teams of dedicated professionals that can offer fast and flexible financing options for your business or personal needs.
---
Q-Card – One of the Best Credit Card Alternatives

*Q Card lending criteria, $50 Annual Account Fee, Establishment fees, terms and conditions apply.

Silverchef – Dedicated Kitchen & Hospitality Equipment Funder

*Silver Chef lending criteria, fees & terms and conditions apply.
---
If you've got any queries please feel free to drop an email to info@bydezignfurniture.co.nz or give us a call on (09)589-1895 and talk to one of our helpful staff. Please note that financing is not guaranteed, each of these options has their own set of criteria and terms & conditions that must be met in order to qualify.

Brand: Nardi